Close the Digital Divide
Build strong communities through technology education and mentorship.
Digital skills are essential to success in the modern world.
Digital Bridges Pittsburgh builds vibrant communities by giving residents digital life skills and encouraging balance and connection between the digital and physical world. We provide programs on digital technology use and safety, digital citizenship skills, and digital life skills. Our goal is to bridge economic gaps by providing practical opportunities for growth and learning to everyone.
Technology is outpacing us.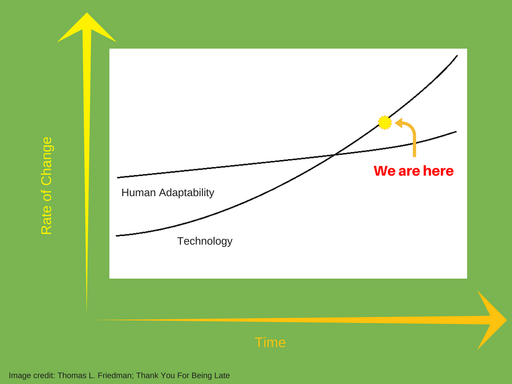 As technology continues to advance at an ever-increasing rate, the digital divide is a great obstacle to those already struggling to overcome poverty. Digital Bridges Pittsburgh's mission is to close the digital divide and build strong communities by using technology and digital literacy skills to reduce poverty, build equity, encourage individualized learning, improve employability, and nurture strong social connections.
The digital divide, or digital gap, is a term that refers to the challenges faced by those who lack access or understanding of digital technology. This technology can include the telephone, television, personal computers, and the internet. The digital gap is widening as technology outpaces our human ability to adapt. Those that have access to and understanding of technology dramatically outpace those that do not have comparable resources.
According to Pew Research, only 17% of the over-all population is "digitally prepared". Furthermore, populations most at risk of having a lack of access or understanding of technology are often based on the following factors:
Education

Income

Race

Age

Community Type

Disability and Language Preference
The advancement of technology has the power to either further socioeconomic gaps, or to heal them. We believe that technology and media literacy has the potential to reduce poverty, create equity, and level the educational playing field. By providing access to and understanding of technology we can help individuals and communities:
Identify and access resources to meet basic needs

Create educational equity and opportunity

Identify transition opportunities for adolescents and young adults

Help displaced or low-income workers find new opportunities

Foster positive community interactions
3 Important Keys to Closing the Digital Divide
We believe that there are three important keys to building communities via technology:
Connect people to technology by showing them ways to obtain or access technology and teaching them how to safely use it. Our IT-based curriculum lays the foundation for success.
Teach people how to navigate the digital world in terms of accomplishing their goals, identifying resources that meet their needs, creating and managing their online presence, and digital communication and conflict resolution skills.
Guide people to pathways to success. Success can only be defined by the individual. Our mentorship program matches mentees with an aptitude and interest in digital technology with a similarly minded professional who will help them identify their needs, set goals, and establish accountability milestones to obtain them.