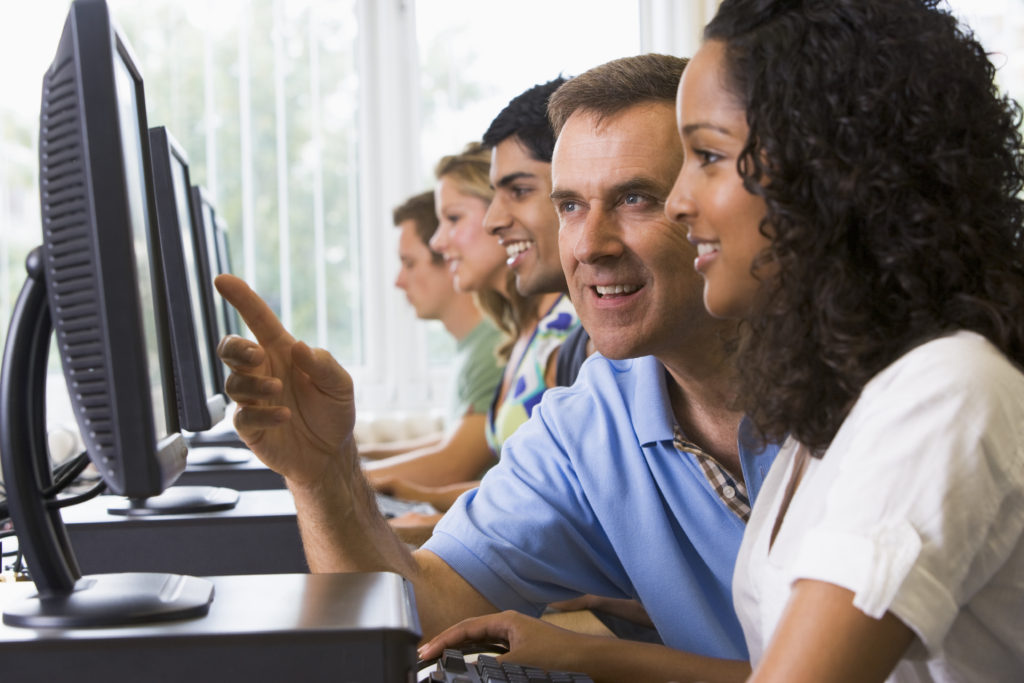 We believe that the best skill sets we can give people are fluency with computers, and business skills. With those skills, the world is wide open to personal success in as many ways as there are people.
We are a Certiport Authorized Testing Center, currently offering a double certification course:
IC3 Digital Literacy Certification:
IC3 Global Standard 5 (GS5) is the newest addition to the IC3 Digital Literacy program. Like its predecessors, the GS5 certification is comprised of three exams: Computing Fundamentals, Living Online, and Key Applications. Certiport is committed to providing a truly global standard, and as digital standards and requirements advance, so does IC3. Best of all, because IC3 includes concepts and skills that apply to almost any school or career pathway, it's the ideal solution for any student or jobseeker looking to validate their digital skills.
Certiport Small Business/Entrepreneur Certification
Candidates for ESB certification will be expected to have key conceptual knowledge of entrepreneurial and small business principles, although it is not required for students to have had real-world experience as a small business manager in order to take and pass the exam. Successful completion of this certification will validate skills and knowledge for those students interested in working in a middle-skill trade profession as their own boss and those with entrepreneurship and small business career aspirations.
Whether it is a beauty salon in a large metropolitan city, a taco shop in a booming resort location, or a car repair garage in the suburbs, an incredible number of small businesses can be found almost everywhere. In fact, in a recent report from Business.com, "every minute a new business is started in the U.S. and according to some, more than 50% of all workers will be self-employed by 2020 ." (The State of Small Business in America , 2015, Business.com, emphasis added.)
ESB certification engages and prepares students who will pursue additional postsecondary training or those who elect to enter the small business sector immediately upon high school graduation. The entrepreneurial concepts validated by this certification ensure that these students are college and career ready.